If you care what it looks like in the end
call us in the beginning
Kitchen Cabinet Painting & Furniture Painting
If you have wood cabinets and are tired of them we can paint them for a fraction of the cost of replacing them. All doors are taken to our spray shop. All boxes and edges are painting in place. Customers often change the door hardware to give it a more modern look. We can also take any piece of furniture and give it a custom look.
Services Offered:
Kitchen Cabinet Painting
Cabinet Painting
Glazing Cabinets
Faux Cabinets
Furniture Painting
---
Thank you for your interest in All In One Painters. We welcome your phone call! Our office number is (239) 246-4472.
If you prefer you may fill out the email form below. * Indicates required fields. Thank You!
---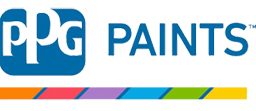 ©2008-2018 Responsive Website Design by Management Specialties Web Services, LLC.