If you care what it looks like in the end
call us in the beginning
Pressure Washing - Residential or Commercial
Our experienced team will clean your the outside of your home. We will take care to prevent damage to plants and home. We can even put you on a maintenance program where we come out twice a year to clean up your home or business.
Pressure Washing Services
Stucco
Vinyl Siding
Painted Aluminuim
Fascia
Soffits
Pool Cages
Pool Decks
Pavers "We can also seal them"
Driveways and Walkways
Garage Floors
Dirty Outside Furniture
No Roofs
Store Fronts
Businesses
---
Thank you for your interest in All In One Painters. We welcome your phone call! Our office number is (239) 246-4472.
If you prefer you may fill out the email form below. * Indicates required fields. Thank You!
---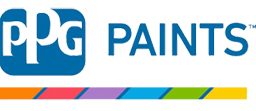 ©2008-2018 Responsive Website Design by Management Specialties Web Services, LLC.