If you care what it looks like in the end
call us in the beginning
Interior Painting Services
Ceilling Painting
Woodwork Painting
Crown Molding Painting
Baseboard Painting
Wall Painting
Faux Painting
Accent Wall or Ceiling Painting
Wainscoat Painting
Staining
When painting the inside of your home you can be confident that we will handle your possessions with the utmost care. We will make sure everything is covered and protected. We will paint ceilings, crown molding, wainscoat, walls, and baseboards. We often get a request for accent walls or a beautiful faux finish. Sometimes even people want all vents painted. Whatever you want to be done. We can handle it. One of our experienced painters will make sure that your project is handled in a professional manner.
---
Thank you for your interest in All In One Painters. We welcome your phone call! Our office number is (239) 246-4472.
If you prefer you may fill out the email form below. * Indicates required fields. Thank You!
---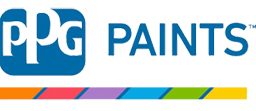 ©2008-2018 Responsive Website Design by Management Specialties Web Services, LLC.