If you care what it looks like in the end
call us in the beginning
Specialty Painting
These items may be painted in place or taken to our shop for painting. If you need it painted we will do our best to accommodate you.
Specialty Painting:
Metal Shutters
Vinyl Shutters
Plantation Shutters
Pool enclosures
Railing
Furniture
Fences
Docks
Louvered Doors
Mail Boxes
Light Poles
Wood Decks
Sea Walls
Formica
Bathroom Stalls
Note we also provide Hurricane Shutter Hanging/Removal of galvanized hurricane panels.
---
Thank you for your interest in All In One Painters. We welcome your phone call! Our office number is (239) 246-4472.
If you prefer you may fill out the email form below. * Indicates required fields. Thank You!
---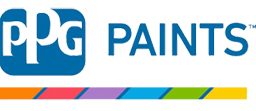 ©2008-2018 Responsive Website Design by Management Specialties Web Services, LLC.