If you care what it looks like in the end
call us in the beginning
Exterior Painting Services
Pressure Cleaning
Woodwork Painting
Garage Floor Painting
Fascai and Soffit Painting
Gutter Painting
Pool Deck Painting
Wood Repairs
Concrete repairs
Living in Southwest Florida the elements are hard on exterior paint jobs. Some stuff you might see on the outside of your home is algae, cracks, rotten wood, fading, and white chalky surface. It's important to look for these signs and paint accordingly. Some of the things we paint on the outside of your home are drip caps, fascia, soffit, and stucco. Our company even offers a shingle sealer that will extend the life of your roof. We are also able to fix any minor cracks and holes in your stucco. If your damage is more extensive we have a reliable contractor we can refer to you. A home for most people is your most expensive investment. Keep it protected so it doesn't lead to costly repairs from bugs, rot, and water intrusion. If you're selling your home it's the least expensive thing to do to get the most value from your home.
---
Thank you for your interest in All In One Painters. We welcome your phone call! Our office number is (239) 246-4472.
If you prefer you may fill out the email form below. * Indicates required fields. Thank You!
---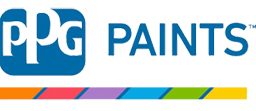 ©2008-2018 Responsive Website Design by Management Specialties Web Services, LLC.